We can witness the effect of climate change, the rapid decline of our biodiversity, and an exponential population growth which is stretching our planet beyond its ability to regenerate. The search for innovative sustainable materials and forms of production for the future has gained importance in recent years. One approach is the integration of living organisms, such as algae, bacteria, or fungi, into the design process.
The aim of this project was to examine the potential of fungi-based material for future fabrication and manufacturing. A challenging design process: the interface between traditional design methology, generative design, biology and acoustics.
myamo
Myamo are modular acoustic absorbing wall panels out of fungi-based material. Inspired by cell structures in nature, the characterized parametric design brings acoustic functions, aesthetics, and sustainability into harmony.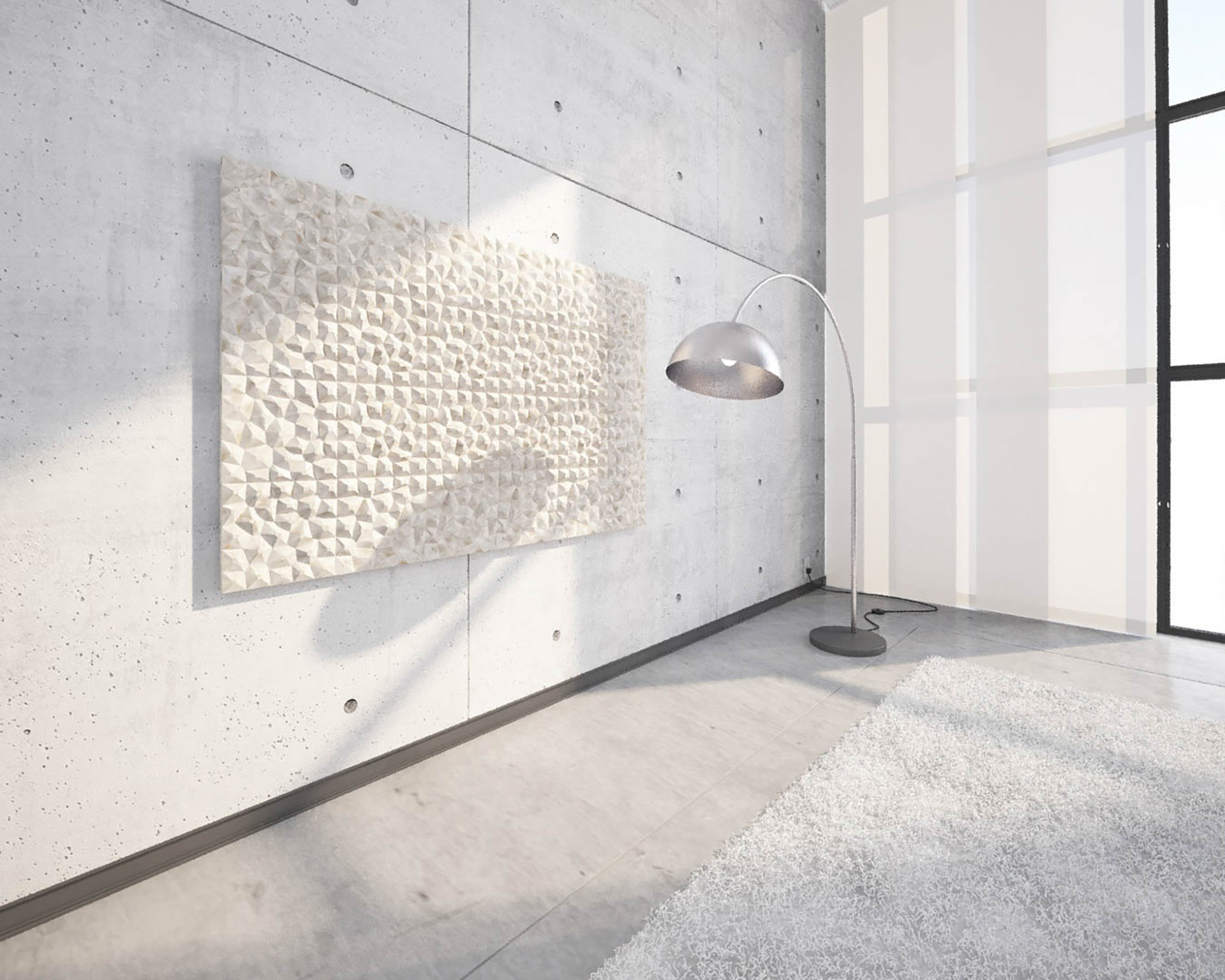 mycelium, fungi-based material
Mycelium-material is a sustainable composite composed of agricultural by-products such as straw or wood and mycelium, the root network of fungi. Unlike conventional materials, the manufacturing process is characterized by a growing process, in which the mycelium breaks down organic matter by absorbing nutrients and spreading into roots, performing as a binding glue.
Mycelium-material is a trendsetting alternative material. Characterized by its light-weight, acoustic absorbing properties, natural fire-resistance, water proofness,  the  material is to
100 % biodegradable.
The variable characteristics of the material by choosing the right ingredients allows a completely new design process by which the designer can control the material properties such as porosity, texture, strength, resilience, fiber orientation and more.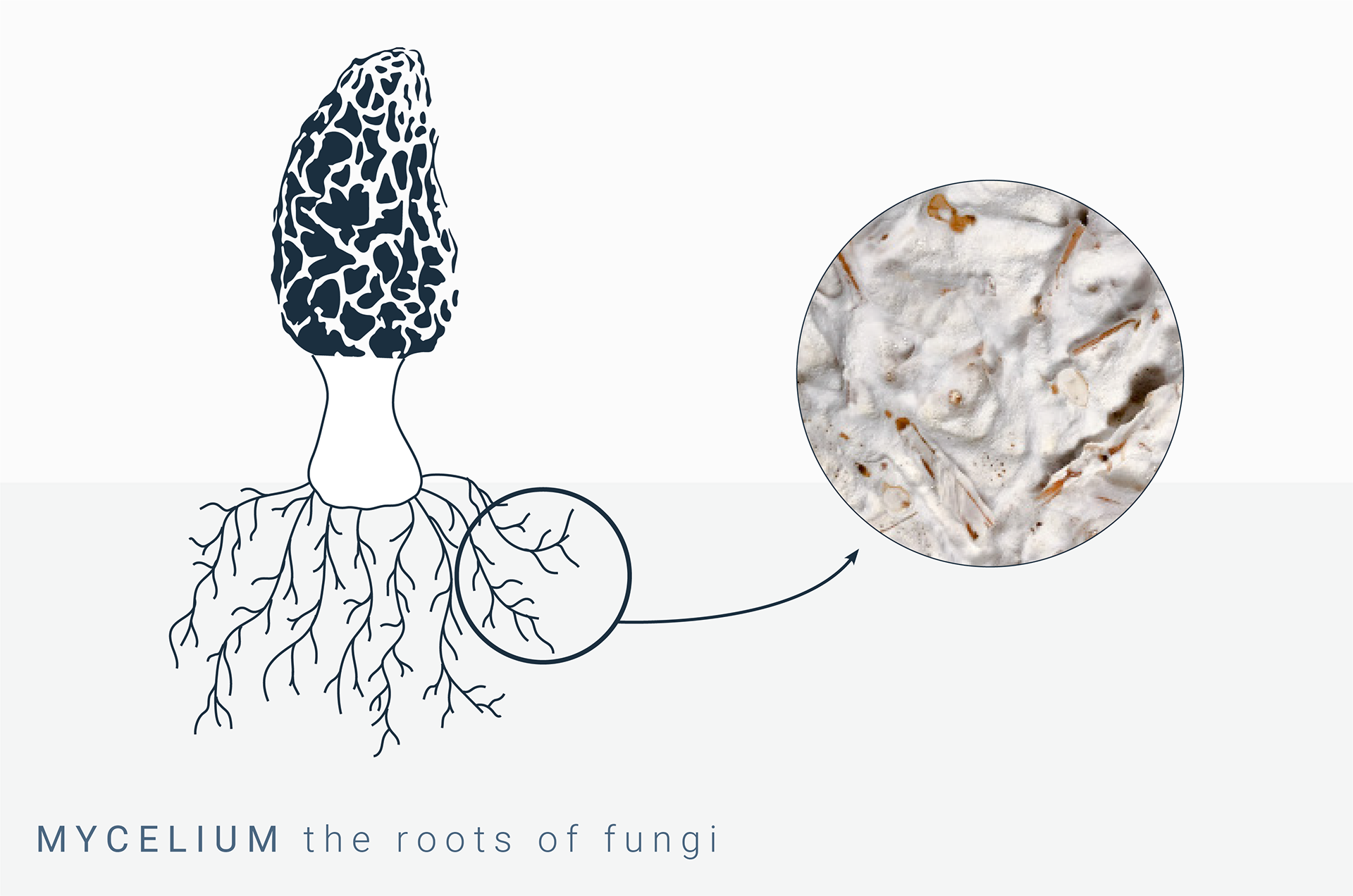 aesthetics
The aesthetics present a challenge for the designer to overcome the negative associations of humans with mould fungi.
The aim was to find a design which is in harmony with the organic imperfect surface of the mycelium-materials. After exploring some mathematical correct patterns with Rhinoceros, Grasshopper, and a paneling plug-in, the final design is inspired by a voronoi-diagram, which can be found in nature.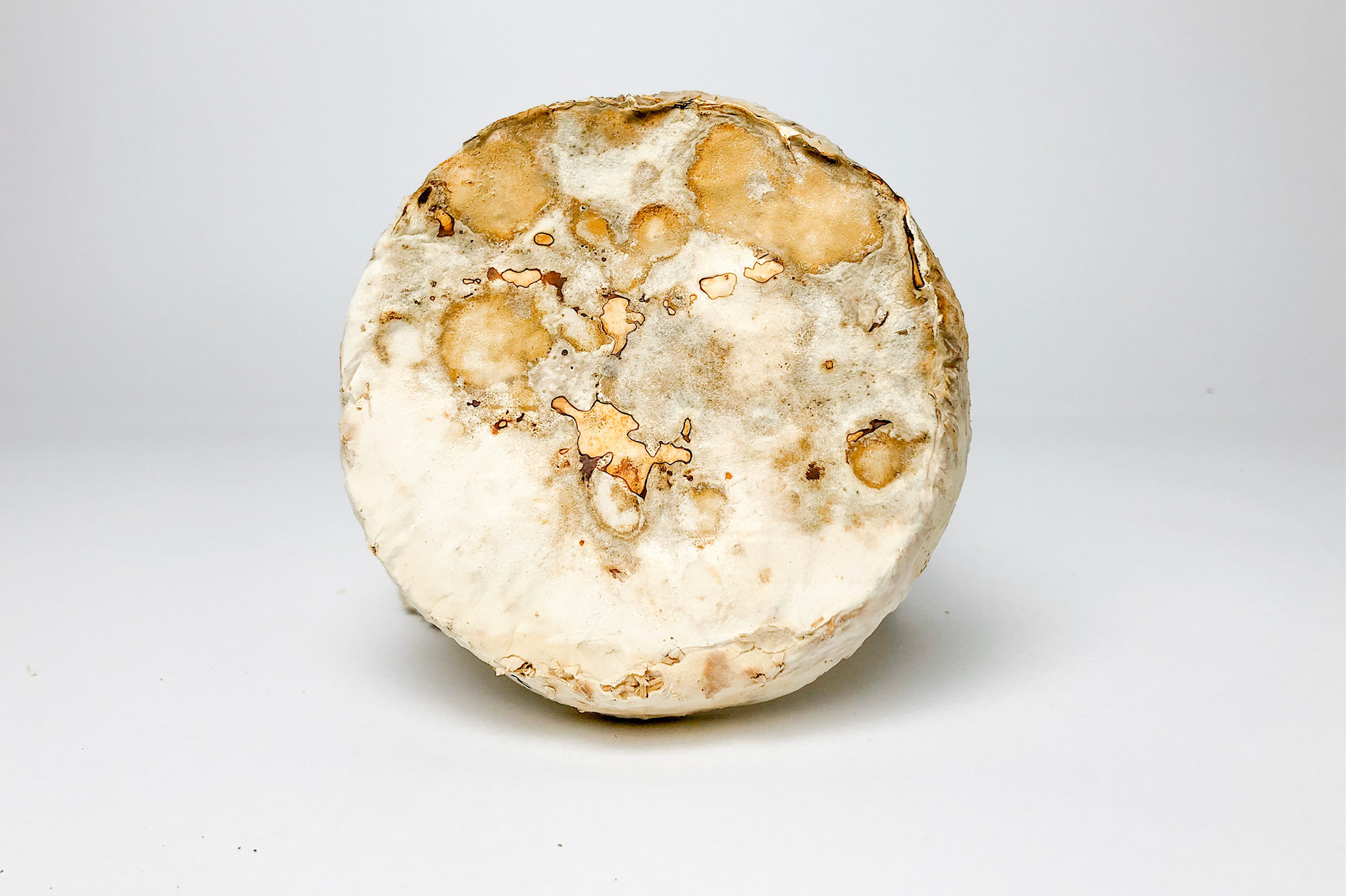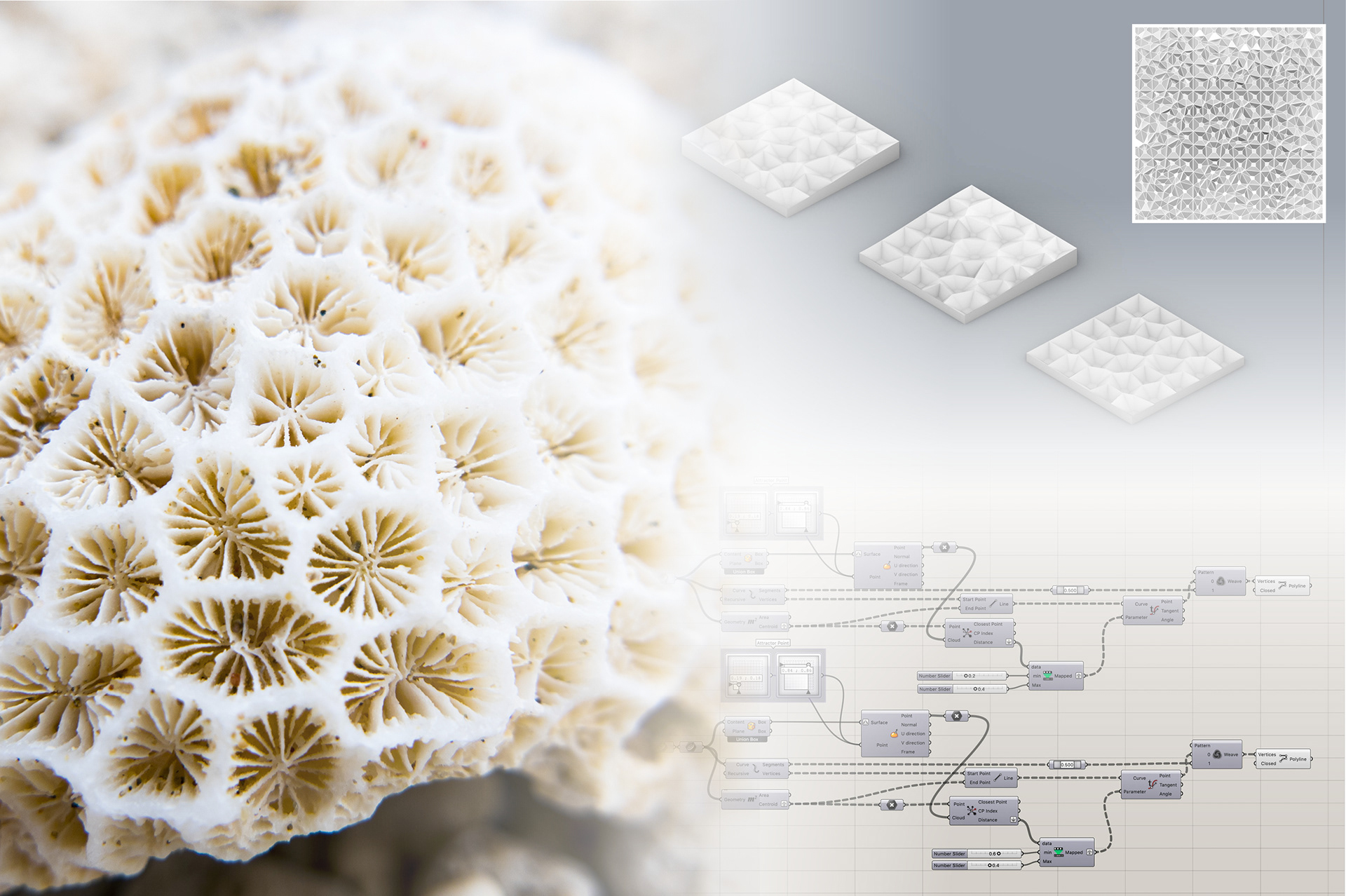 ideation
The modular system is composed by a combination of three tiles that can be adjusted and rotated to compose a complex geometry where the heights and textures vary through the surface. This allows an individually expandable design and the creation of a relief-like overall picture.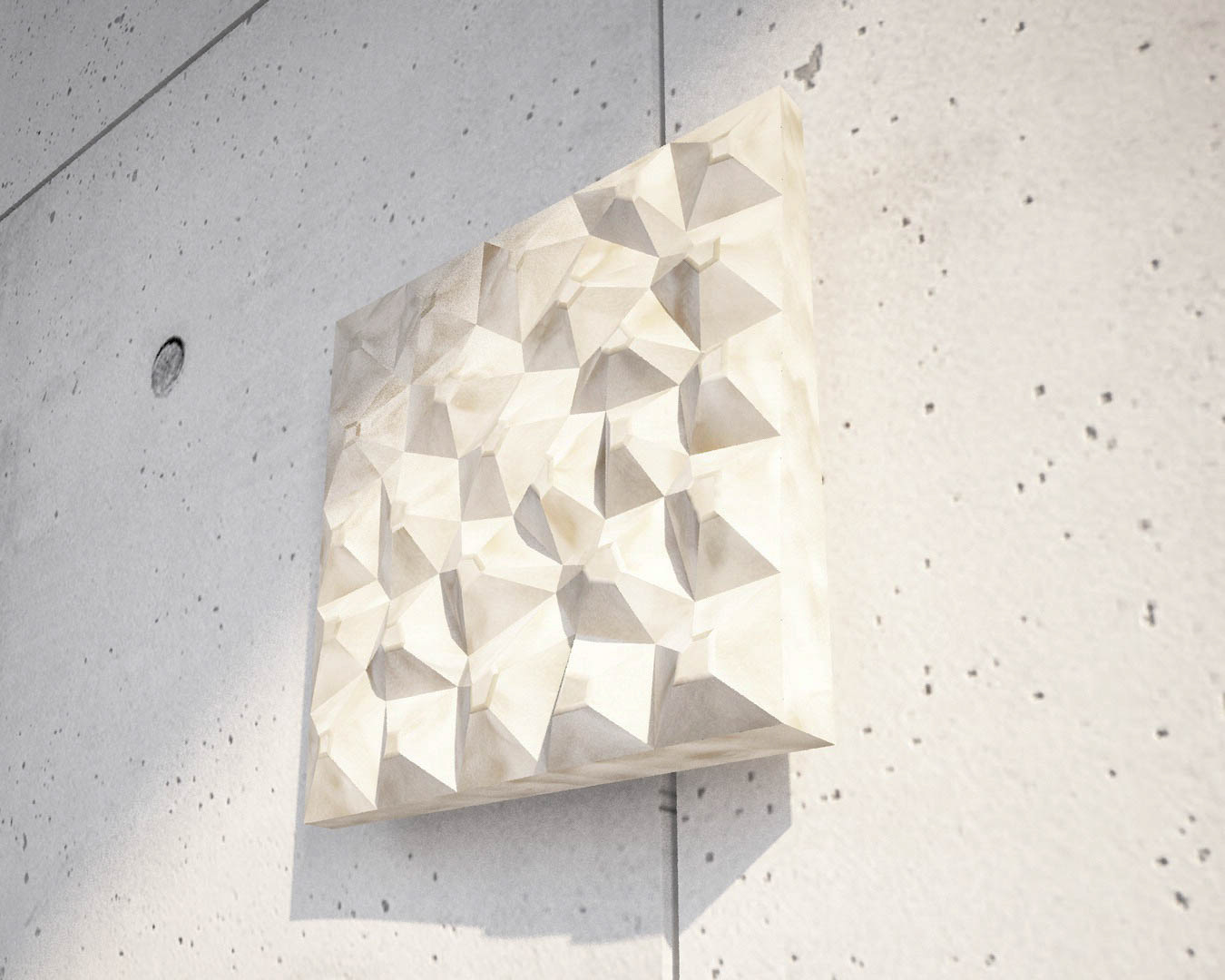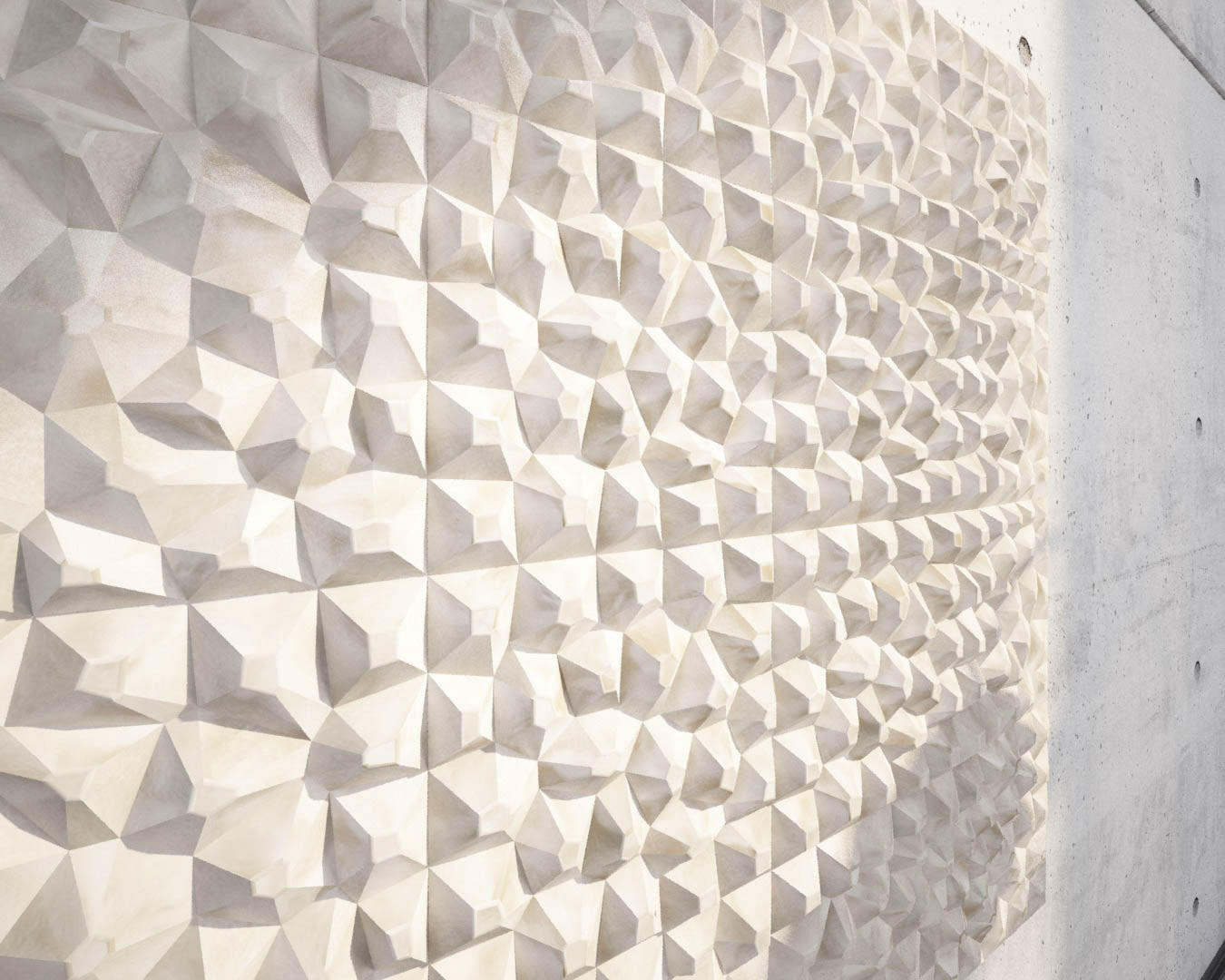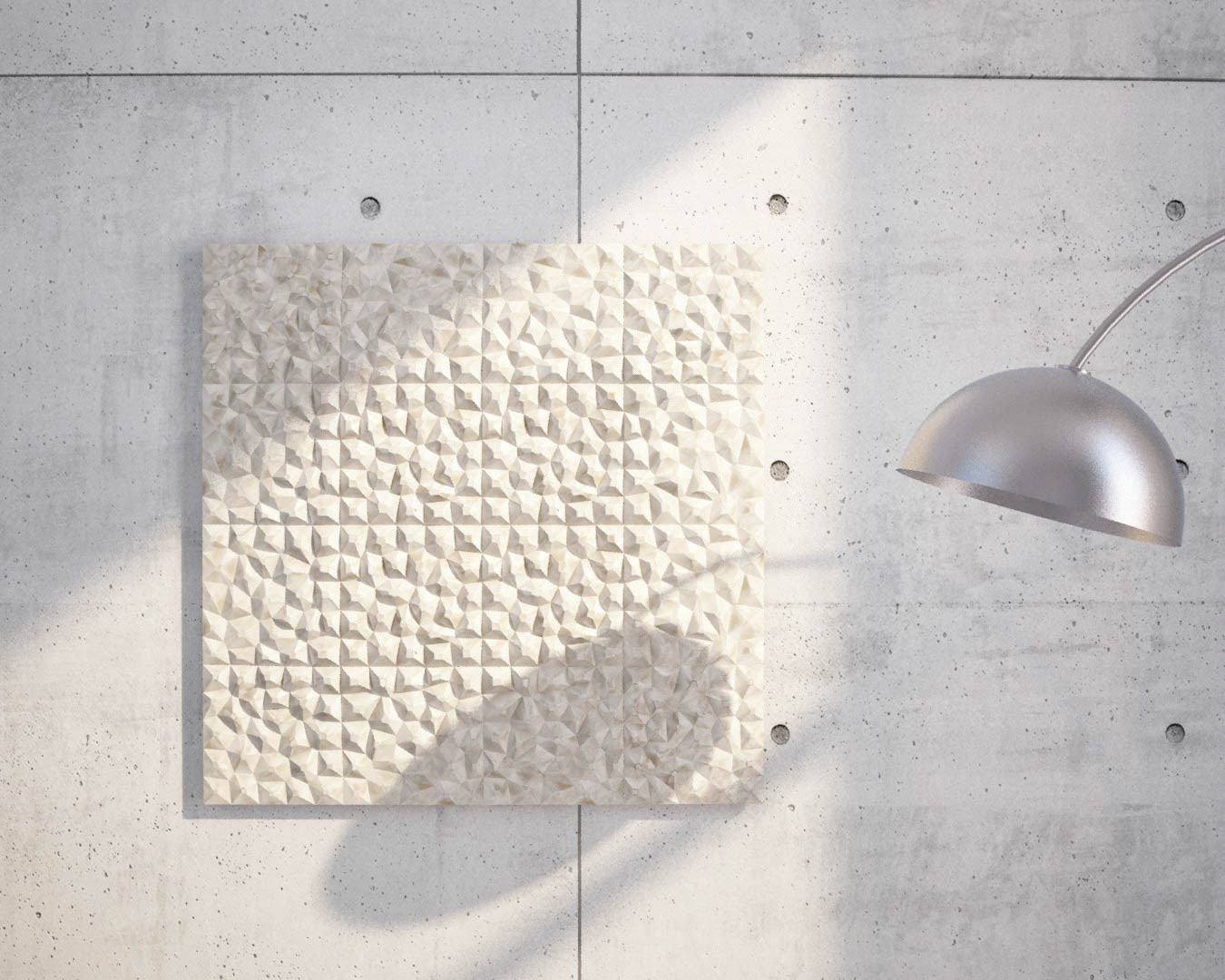 manufacturing
After generating the three-dimensional pattern the lid of the moulds have been manufactured by a CNC milling maschine and a connected system for the base was realized. The growth forms were provided with holes for the air circulation, which was necessary for the material to grow. All components were then sealed with parquet glaze to prevent the fungi from growing into the wood.
moulding
After the mycelium material was remanufactured, it was given into the previously sterilized moulds and the growth process below room temperature and low exposure to light was initiated. During the moulding process, it was important to disinfect everything to exclude possible germs and mould. After 15 days, the material was removed and dried.