This scientific seminar was about perception and detail analysis of existing utility objects, their function, materials, components and surface. By selecting the bottle grinder by norm architects, the aim was analysing its function, the materials, components, and surface. By taking it apart, all components, were measured, a technical drawing and photo-realistic rendering were made, and the individual parts were photographed in the photo studio.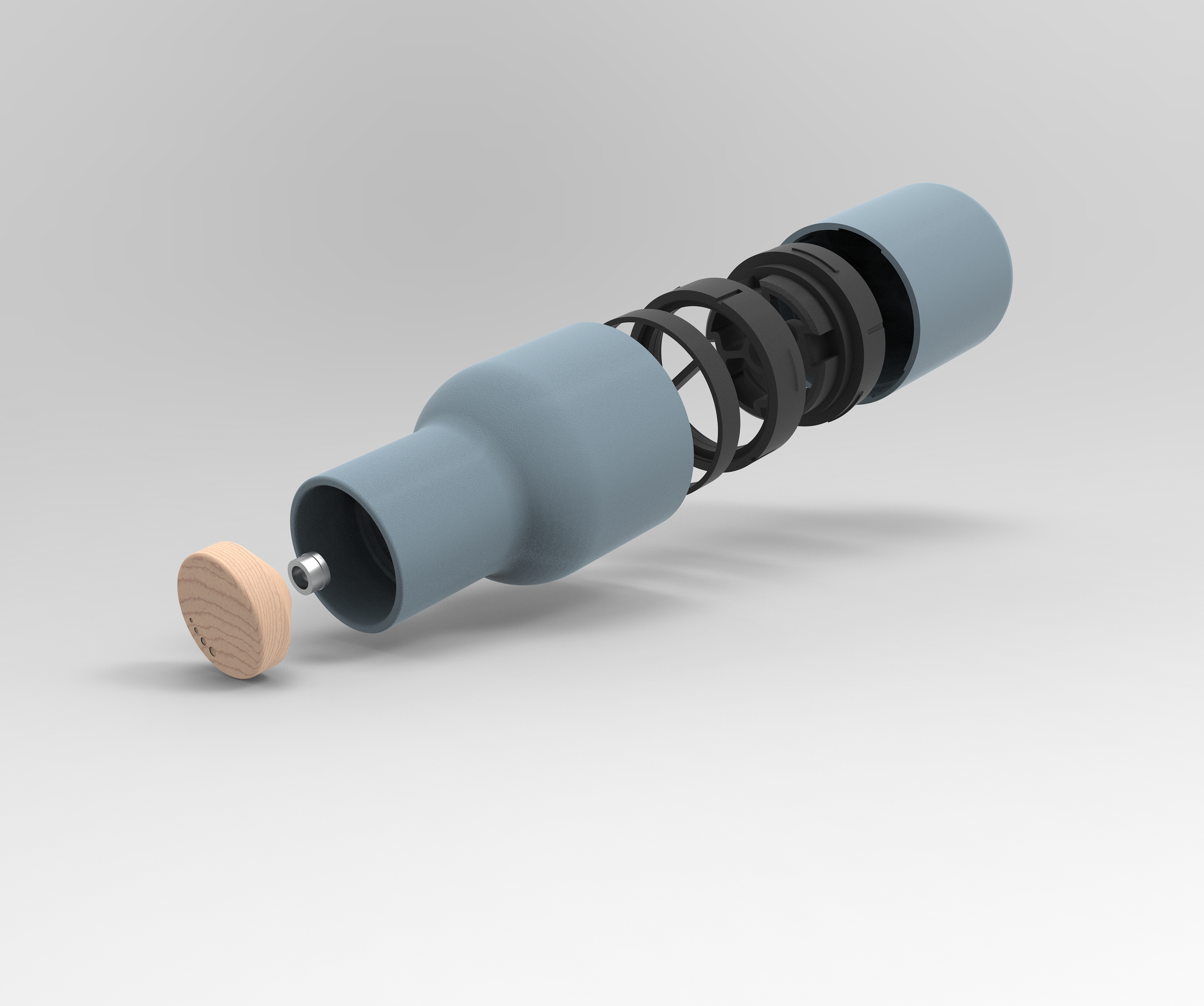 precise remodelling

Selecting the bottle grinder by Norm Architects the first step was to disassemble the object into their components by sawing the plastic housing.
In the next phase each part was analysed by using measurement tools like a caliper. Based on the measured values the object was modelled as well as a technical drawing was created using Rhinoceros. To analyse the surface of the main parts a photorealistic rendering of the exploded object was made in Keyshot.
Finally, the disassembled object was photographed in the photo-studio with a reflex camera and the photos were edited in Adobe Lightroom and Photoshop.